Thu Mar 23 @ 6:30PM

-
Thirsty for History, LancasterHistory.org Night at the Fulton

In The Heights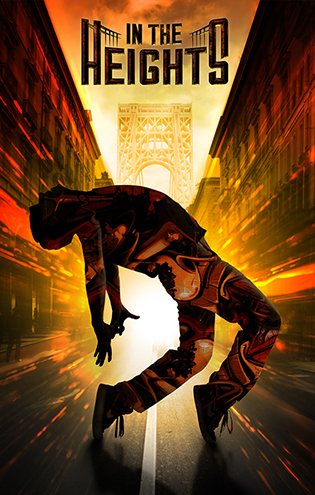 In The Heights is the first hit creation of Lin-Manuel Miranda, creator of the Broadway phenomenon Hamilton! A universal story of dreaming big, loving large, and finding a place to call home, In The Heights' heart is located in a small corner of New York's Washington Heights. In the extreme heat of mid-summer, the close-knit community prepares to celebrate the 4th of July, dreaming of a better place and "getting out." Usnavi's bodega, Daniela's hair salon, and the Rosario family's taxi service are at the center of bringing the neighborhood together and forming a family, and they are now on the brink of being closed for good, changing their lives forever. An unexpected chain of events, including a blackout, a winning lottery ticket, with romantic tension, leads the group to discoveries about each other, about themselves, and about the place they call home.
What does In The Heights have to do with Lancaster history? Find out by joining LancasterHistory.org for Thirsty for History Thursday at the Fulton Theatre! Before curtain on the second Thursday of each major Fulton production, LancasterHistory.org will make the connection between each play and local history.
To enjoy a fantastic performance and an entertaining historical social hour, purchase your tickets by calling the Fulton Theatre at 717-397-7425. If you are member of LancasterHistory.org, mention your membership to receive a 10% discount. A wine and cheese reception begins at 6:30pm, followed by a presentation by Dr. Tom Ryan at 6:45pm.The main performance will begin at 7:30pm.
Thirsty for History Thursdays at the Fulton are supported by our friends at the High Companies!

---
Sat Apr 01 @12:00PM

-

04:00PM


Living History at Wheatland

1808 to 1857: How Young, Precocious James Buchanan Became the "Old Public Functionary"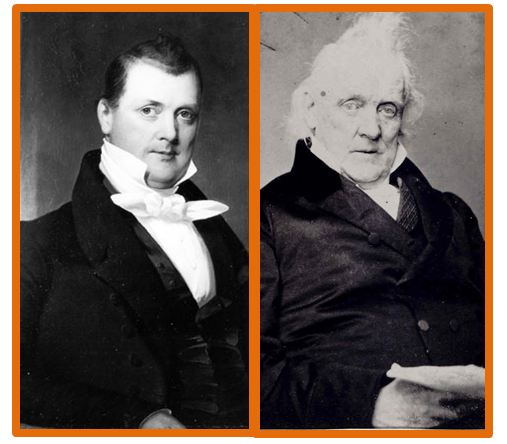 Join us as we embark upon a journey that will transport you back to James Buchanan's Dickinson College years and through to 1857 when he became the President of the United States. Discover the experiences and influences that changed this precocious student, teeming with a passion for law and public service, into the dogmatic politician who came to be known as the "Old Public Functionary."
The Living History at Wheatland program 1808 to 1857  takes place on Saturday, April 1, 2017 with tours on the hour starting at 12pm and the last starting at 3pm. Standard tours of Wheatland are also offered at 10am and 11am ONLY. Click the link below or call 717-392-4633 to purchase your tickets. Advanced tickets strongly recommended as Living History tours do often sell out and walk-in space is not guaranteed. Your tickets also include admission to the exhibition galleries.

 What is the difference between a "Living History" tour and a Standard Wheatland tour?
---
Tue Apr 04 @ 6:00PM

-
Tanger Arboretum

Friends of the Tanger Arboretum Annual Dinner
Join us for the Annual Dinner of the Friends of the Tanger Arboretum on Tuesday, April 4 at 6pm at The Pressroom Restaurant! Cocktails will start at 6pm (cash bar), followed by dinner at 6:30pm. At 7:30pm, the Stepping Stone Award will be given, followed by the main program at 7:45pm.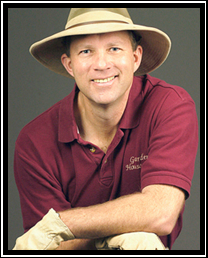 The speaker for the event will be author, horticulturist, and garden writer George Weigel, who will present on 10 Public Gardens You Really Ought to See. George will take attendees on a virtual tour of the 10 public gardens on his must-see list, which includes nearby beauties such as Longwood Gardens and Chanticleer, as well as vacation stops such as the Missouri Botanical Garden, the Chicago Botanic Garden, and Canada's Butchart Gardens.
Tickets are $45 per person. Guests can choose from three possible meal selections:
Pan seared salmon with roasted red pepper pesto
Grilled chicken with creamed leeks
A prepared vegetarian meal
RSVP by March 28, 2017 online or by calling Cindy Madara at 717-392-4633 ext. 122. Reservations will be held upon receipt of payment.

Proceeds go towards the maintenance and care of the Louise Arnold Tanger Arboretum on the grounds of LancasterHistory.org. 
If you wish to donate a raffle item, please contact Ruth Davis at 717-872-5192.
---
Thu Apr 13 @ 3:00PM

-

03:45PM


Curator's Tour

Curator's Tour of Lancaster County Quilts
Get up close and personal with intricate and fascinating quilts! Join LancasterHistory.org curator Wendell Zercher for a 45-minute quilt presentation of Lancaster County quilts. After a brief introduction, the quilt presentation will focus on 6 quilts emphasizing details and discussion. Advanced reservations are required as the tour is limited to 15 people.
Pricing:
LancasterHistory.org Members: $10
Non-Members: $15

---
Thu Apr 13 @ 4:00PM

-

05:30PM


Regional History Colloquium

100 Years: US Entry Into World War I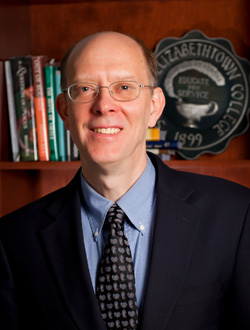 On Thursday, April 13 LancasterHistory.org will host Dr. Carl Strikwerda to observe the 100-year anniversary of the United States' involvement in World War I with the colloquium 100 Years: US Entry Into World War I. The entry of the United States into World War I in April 1917 changed both American and world history. For the first time, the US became deeply involved in international politics as a military and economic power. Join Dr. Carl Strikwerda as he explores why the US entered The Great War, the national and global impact of our involvement, and how we can use those experiences to inform our nation's future military decisions.
Dr. Carl J. Strikwerda is the fourteenth president of Elizabethtown College, serving since 2011, and previously served as Dean of the Faculty of Arts and Sciences at the College of William and Mary. He has served as a historical consultant to the National World War I Museum in Kansas City, Missouri, and to several colleges and universities on higher education administration. He has lectured to business groups, schools and religious organizations on World War I and the history of globalization.
The colloquium 100 Years: US Entry Into World War I will take place on Thursday, April 13, 2017 in Ryder Hall at LancasterHistory.org, 230 N President Avenue, Lancaster. A speaker's reception with refreshments will begin at 4pm, followed by the lecture from 4:30-5:30pm. This event is free and open to the public.
---
Thu Apr 20 @ 4:00PM

-

06:00PM


Explore & Celebrate

The History of Orthopedic Medicine in Lancaster County
On Thursday, April 20, The Edward Hand Medical Heritage Foundation, Lancaster General Health (LGH), and LancasterHistory.org will come together to present The History of Orthopedic Medicine in Lancaster County. A distinguished roster of LGH physicians are slated to speak in this panel presentation, including Doctors Gerald Rothacker Jr., Christopher Cooke, Wayne Conrad, Timothy Tymon, David Hughes, Thomas Westphal, and Paul Carroll.
This program is the second collaboration between the Edward Hand Foundation, LGH, and LancasterHistory.org to present our county's medical history. The 2016 panel focused on the History of Cardiology.
This event will take place on Thursday, April 20, 2017, in Ryder Hall at LancasterHistory.org, 230 N President Avenue, Lancaster. A speaker's reception with refreshments will begin at 4pm, followed by the lecture from 4:30-6pm. This event is free and open to the public.
---
Sat Apr 22 @10:00AM

-

02:00PM


Explore & Celebrate

Annual Presidential Wreath Laying & Buchanan Birthday Celebration
Wreath Laying at Woodward Hill Cemetery at 10am. Buchanan Birthday Celebration at Wheatland at 12pm until 2pm. 
The 226th anniversary of President James Buchanan's birth will be commemorated on April 22, 2017 and will feature the annual presentation of the White House wreath for the President's grave site at Woodward Hill Cemetery starting at 10am followed by a Birthday Celebration at Wheatland starting at 12pm and lasting till 2pm. Both events are free and open to the public.
The day's events begin at 10am at Woodward Hill Cemetery for the Presidential Wreath-Laying Ceremony. The Ceremony includes remarks delivered by Brigadier General David Wood and County Commissioner Joshua G. Parsons. The James Buchanan Elementary School 5th Grade Chorus will sing the National Anthem afterwhich two 5th Grade students, in historic costume, will assist Brigadier General Wood with the presentation of the Presidential Wreath at Buchanan's tomb.
Following the ceremony, the public is invited by the students and PTO of James Buchanan Elementary School to President James Buchanan's Wheatland for a 226th Birthday Celebration. Free tours of the President's beloved home, Wheatland, are available from 12pm until 2pm with a tour beginning every 15 minutes and the last free tour beginning at 1:45. These tours will be led by the Buchanan Elementary School students as they interpret the history of Wheatland, James Buchanan, his family and his life. Enjoy a slice of James Buchanan's birthday cake with some punch provided through the generosity of the James Buchanan Elementary Parent Teacher Organization (PTO.)
---
Fri Apr 28 @10:00AM

-
LancasterHistory On the Square - Gallery and Museum Store

New Exhibition Opens at LancasterHistory.org On The Square
On Friday, April 28, a new exhibition, Downtown Lancaster: Dynamic Through The Decades, will open at LancasterHistory.org's downtown location, LancasterHistory.org On The Square, at 4 West King Street. A dynamic little city, Lancaster boasts entrepreneurs, active church communities, and innovative creators. The residents of Lancaster contribute to the business and fun with their varied religious and cultural backgrounds, creative expression, and strong work ethic. Utilizing items across LancasterHistory.org's collections—images of past storefronts and streetscapes, products made and sold, and ephemera—this exhibit celebrates the vibrancy of downtown Lancaster's public life during 1800-1960.
The new exhibition is located at LancasterHistory.org On The Square at 4 West King Street in Lancaster. The exhibition is free and open to the public.
---