Sat Mar 04 @12:00PM

-

03:00PM


Living History at Wheatland

A Great Healing Measure: Will Kansas Be Free?
Historian George Bancroft advised newly inaugurated President Buchanan that the quick admission of Kansas as a Free State would be a "great healing measure for the country." Did the 15th President heed his advice? Experience this living history performance to discover President Buchanan's decision!
A Great Healing Measure is a Living History at Wheatland program, and takes place on Saturday, March 4, 2017 with tours on the hour from 12pm to the last tour of the day at 3pm. We strongly advise making reservations in advance for your tour since tours do fill up and walk-in space is not guaranteed. Please arrive 15 minutes prior to your tour so you may use the facilities and check in.
Click the button below or call 717-392-4633 to purchase your tickets. Your purchase of a ticket includes admission to the exhibition galleries.

Click to learn what a Living History tour is!
---
Thu Mar 16 @ 3:00PM

-

03:45PM


Curator's Tour

Curator's Tour of FREEDOM: "to secure the Blessings of Liberty"
Go beyond the exhibition labels and learn more about Lancaster's fascinating history! Join Tori Pyle, Assistant Curator, for a 45-minute guided tour of FREEDOM: "to secure the Blessings of Liberty" at 3pm. There will be a brief introduction and then the tour will focus on ten highlights of the exhibition with engaging discussion. Advanced reservations are required as the tour is limited to 20 people.
Pricing: LancasterHistory.org Members: $5; Non-Members: $10

---
Thu Mar 16 @ 4:00PM

-

05:30PM


Regional History Colloquium

Olmsted: Landscape Architect & Environmental Visionary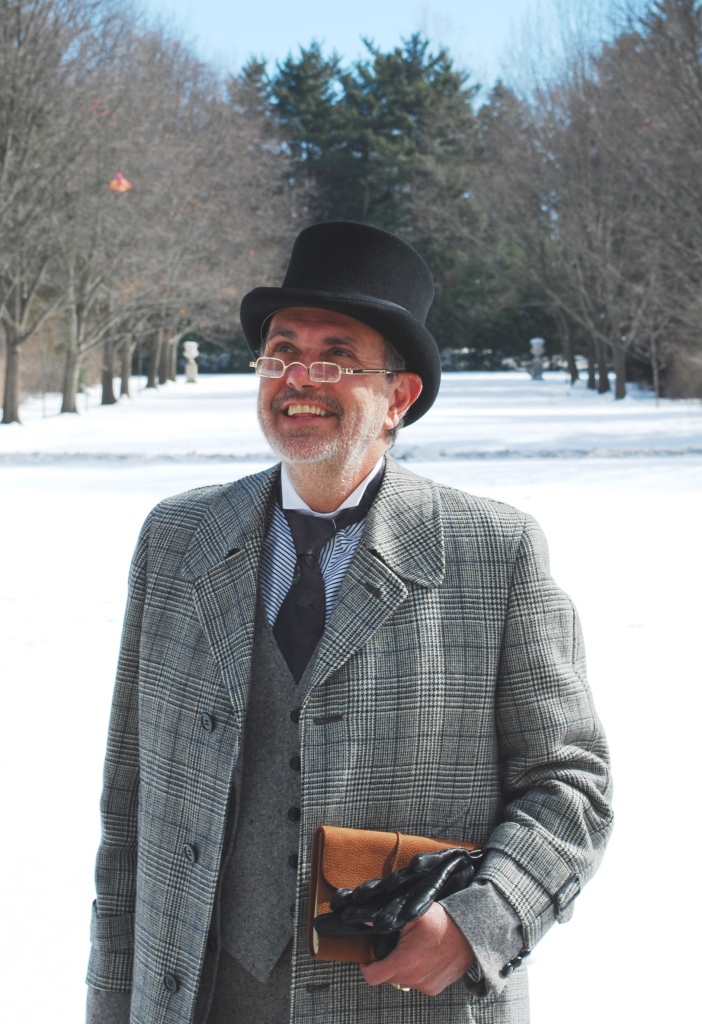 Horticulturist, lecturer, and John Bartram re-enactor Kirk Brown returns to LancasterHistory.org to portray Frederick Law Olmsted in a dramatic presentation on the life of the father of landscape architecture. Responsible for designing over 6,000 landscapes in North America, Olmsted's legacy includes the grounds of The White House, Central Park in New York City, and a conservation movement that is still challenging the world today.
Kirk R. Brown is the current Treasurer of the Garden Writers Assocation and has served that organization in many other volunteer capacities. He is a horticulturist, world-recognized botanist, key note speaker, business lecturer, and dramatist appearing across the United States and Canada. Brown is also a recipient of the Pennsylvania Nursery and Landscape Association "Green Achiever" Award for advancing horticulture in Pennsylvania among many additional accolades. Brown last visited LancasterHistory.org in April 2016 to portray John Bartram, America's first botanist and father of the nursery industry in the original thirteen colonies.
The colloquium Olmsted: Landscape Architect & Environmental Visionary will take place on Thursday, March 16, 2017 in Ryder Hall at LancasterHistory.org, 230 N President Avenue, Lancaster. A social gathering will begin at 4pm, followed by the lecture from 4:30-5:30pm. This event is free and open to the public.
---
Thu Mar 23 @ 6:30PM

-
Thirsty for History, LancasterHistory.org Night at the Fulton

In The Heights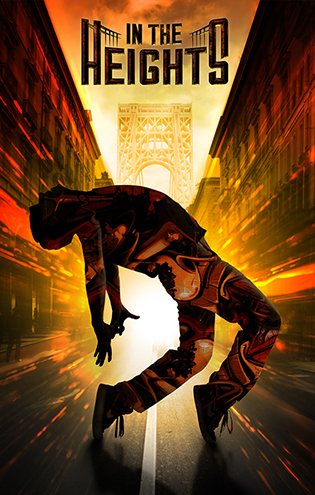 In The Heights is the first hit creation of Lin-Manuel Miranda, creator of the Broadway phenomenon Hamilton! A universal story of dreaming big, loving large, and finding a place to call home, In The Heights' heart is located in a small corner of New York's Washington Heights. In the extreme heat of mid-summer, the close-knit community prepares to celebrate the 4th of July, dreaming of a better place and "getting out." Usnavi's bodega, Daniela's hair salon, and the Rosario family's taxi service are at the center of bringing the neighborhood together and forming a family, and they are now on the brink of being closed for good, changing their lives forever. An unexpected chain of events, including a blackout, a winning lottery ticket, with romantic tension, leads the group to discoveries about each other, about themselves, and about the place they call home.
What does In The Heights have to do with Lancaster history? Find out by joining LancasterHistory.org for Thirsty for History Thursday at the Fulton Theatre! Before curtain on the second Thursday of each major Fulton production, LancasterHistory.org will make the connection between each play and local history.
To enjoy a fantastic performance and an entertaining historical social hour, purchase your tickets by calling the Fulton Theatre at 717-397-7425. If you are member of LancasterHistory.org, mention your membership to receive a 10% discount. A wine and cheese reception begins at 6:30pm, followed by a presentation by Dr. Tom Ryan at 6:45pm.The main performance will begin at 7:30pm.
Thirsty for History Thursdays at the Fulton are supported by our friends at the High Companies!

---