Visit President James Buchanan's Wheatland

Come discover the warmth and hospitality of President James Buchanan's Wheatland. As you tour the home you will realize why President Buchanan described it as his, "agreeable country residence about a mile & an half from Lancaster" City. Tour guides share Buchanan's family stories that reveal a stern, yet lovable bachelor uncle who raised orphaned nieces and nephews, cared for Lancaster's widows and orphans and was a successful attorney.
During your tour you will also learn about Buchanan's remarkable political career. Before his Presidency he served two years in the Pennsylvania Legislature, 22 years in the U.S. House and Senate, four years as Secretary of State and six years in Russia and Great Britain as a U.S. Foreign Diplomat. In 1856 Wheatland served as his presidential campaign headquarters. From 1857 to 1861Buchanan struggled to calm the nation divided over slavery, states' rights and popular sovereignty. His term ended with the secession of seven States after the election of Republican, Abraham Lincoln.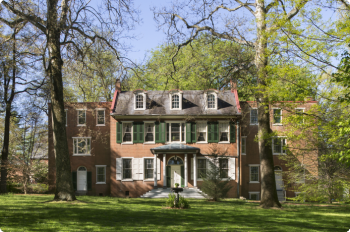 Please note that President James Buchanan's Wheatland is not a National Park Service site. Therefore, we do not accept NPS membership cards and discounts.
---
Logistics
LancasterHistory.org strongly recommends individuals book their tour in advance, especially during the summer months, Federal holidays, and the holiday season. To book your tour online, please click the "Reservations" button above. You can also book your tour over the phone by calling 717-392-4633.
When you arrive at the Campus of History ample free parking is available, with separate spaces for motor coaches and RVs. All tours of Wheatland begin in the main lobby of the headquarters of LancasterHistory.org. Be sure to allow at least one hour to enjoy the full tour.
Please note that the use of cameras or video recorders inside Wheatland is permitted, however we do not permit the use of the camera's flash or any additional lighting. Food and drink are not permitted in the Wheatland mansion. For your safety and security, all backpacks, camera bags, and large bags must remain in your vehicle.
Accessibility
Wheatland welcomes special needs visitors. LancasterHistory.org has an ADA ramp with ADA public restrooms.The pedestrian paths leading to the President's home are brick and do include a set of stairs leading to the house. At the house's back porch there is a ramp to provide access to the porch and a ramp at the entrance door threshhold into the mansion from the porch. A photographic tour of the first and second floor is available for our visitors unable to use the stairs in the Ware Visitor Commons. Wheelchairs are welcome in the mansion; however, the size of the interior spaces prevents the use of motorized scooter chairs, and limits the number that can be accommodated in a single tour. Printed mansion scripts are available for those with hearing impairment. Licensed service dogs are welcome in Wheatland.
If you have any further concerns about your accessbility at Wheatland or LancasterHistory.org's main building, please give us a call at 717-392-4633.