Education and Public Programs
LancasterHistory.org is grateful to its many supporters for helping us push our educational opportunities to the next level. Education is at the forefront of everything we do. So whether you're involved in research, taking a closer look at a moment in history, or searching for that piece of evidence from the archives, we can be of help. Let our experienced staff help you access our extensive collections. Take a course, catch a special lecture, or request a multimedia presentation for your offsite class or group. Programs are ongoing and always evolving. Opportunities abound. Join us as we experience history.
Funding for our programs is generously provided by the National Endowment for the Humanities, the Institute for Museum and Library Services, the Pennsylvania Historical and Museum Commission, and the National Endowment for the Humanities.

Institute of Museum and Library Services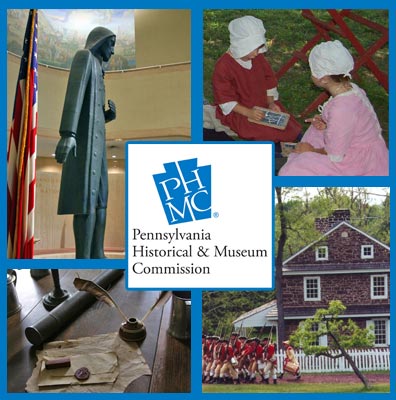 Pennsylvania Historical & Museum Commission