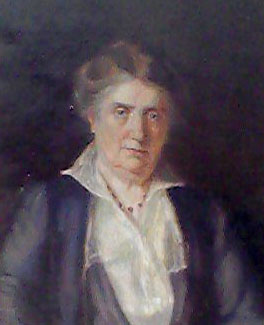 Alice C. Buchanan Ewing
By Patrick Clarke, Director of President James Buchanan's Wheatland
On a sunny fall afternoon in 2014, Mr. and Mrs. Ted Ewing arrived to take the last tour at the Wheatland Mansion. As their tour guide brought them into the kitchen, I was asked to stay for an introduction. Our tour guide informed me that Mr. Ewing is a descendant of President Buchanan's family; however, the guide indicated that he was not familiar enough with the Buchanan family tree to describe where on the tree the Ewing family could be found. Being personally familiar with the Ewing name, I felt I could help bridge the gap.
During my conversation with Mr. Ewing, I asked several questions about his grandparents and what he knew about his great grandparents. From this brief exchange we determined that Mr. Ewing's great grandmother was Alice Conyngham Buchanan and that she married Mr. Maskell Ewing around the year 1876. Alice was the youngest child to Reverend and Mrs. Edward Y. Buchanan, and Edward was the youngest sibling of President James Buchanan.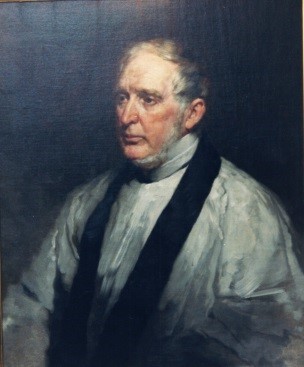 Rev. Edward Y. BuchananMr. Ewing was curious how the museum had gathered such a high percentage of family artifacts for display. I shared a brief story about how the house had become a museum in 1936, and noted that many of the descendants of Mr. Buchanan's siblings have been thoughtful and generous to the museum for many decades. Since Mr. Buchanan was a bachelor he did not have a wife or children to whom he could bequeath his material goods or wealth. He instead divided his material goods and fortune between his niece Harriet Lane Johnston, his brother Edward Y. Buchanan, and his nephew J. Buchanan Henry. Mr. Ewing mentioned that he owns a gold watch that he inherited from his Grandfather, Buchanan Ewing. He suggested that, if he could locate the watch, he might consider donating it to the collection.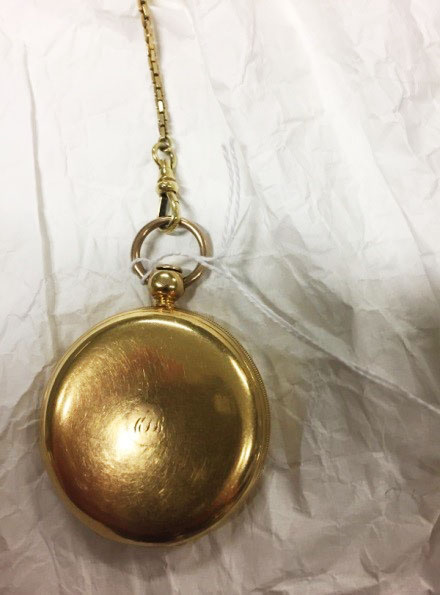 Two years after our chance meeting at Wheatland Mr. Ewing called and asked if the museum was interested in acquiring the gold watch. Our answer was an enthusiastic yes! Mr. Ewing asked his sister, Mrs. Jessie Ewing Snyder, to deliver the watch since she lives much closer in Allentown, PA. Mrs. Snyder and her family visited Wheatland on October 1, 2016. I took the family on a personal tour of President Buchanan's home.
The gold watch, as seen in these images, has a simple design. The cover is largely unadorned and features worn engraved initials consisting of three letters; the only fully legible one is the third letter, "B."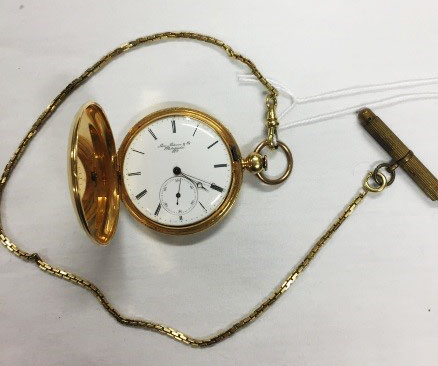 When opened, we see that the watch face is white with black Roman numerals. There is a small inset face that counts off the seconds. On the opposite side is another hinged lid; when opened, it reveals two apertures for winding the watch. There is also an engraving around these apertures that reads: "No. 16943 Time Keeper Lewis Ladomus & Co. Philadelphia Pa."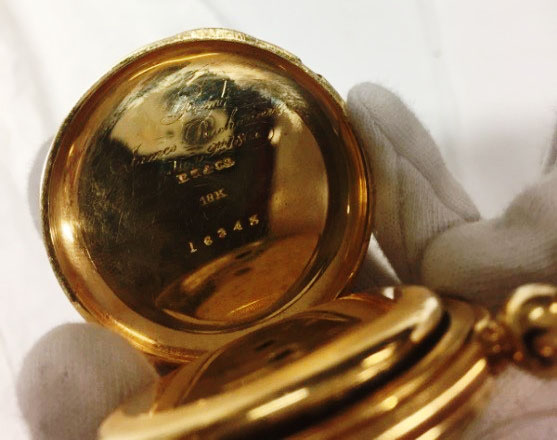 On the inside of the front watch cover is the engraving, "From James Buchanan May 9th 1865." This inside cover is also stamped "E. T. & Co. 18K 16943." A gold chain is clipped to the bow at the top of the stem with a T-bar at the other end to attach to a button hole on a vest. The chain links are short and thick, giving the appearance of thick golden cord. These chains have a lighter and cooler tone of gold than the watch body.

Mr. Lewis Ladomus was found listed in Philadelphia's business directories. His listing appeared as "L. Ladomus & Co." His business was open in 1853 and closed its doors in 1878. He is listed as both a silversmith and watchmaker.

Looking through a variety of Philadelphia's newspapers, I found several advertisements for L. Ladomus & Co. In addition to the advertisements, I found an article in the November 19, 1864 edition of the Daily Evening Bulletin:
"Co-Partnerships
The partnership heretofore existing between Lewis Ladomus and Nathaniel Rulon, under the firm of Lewis Ladomus & Co. is this day dissolved by mutual consent. All persons having claims against the late firm will present the same, and those indebted will make payment to Lewis Ladomus at No. 802 Chestnut Street, where the business will continue to be conducted by Lewis Ladomus.

The undersigned having withdrawn from the late firm of Lewis Ladomus & Co. and being about to engage in a different occupation, solicits for his late partner a continuation of the patronage of his former customers. Nathaniel Rulon of the late firm Lewis Ladomus & Co. No. 802 Chestnut Street, Phila."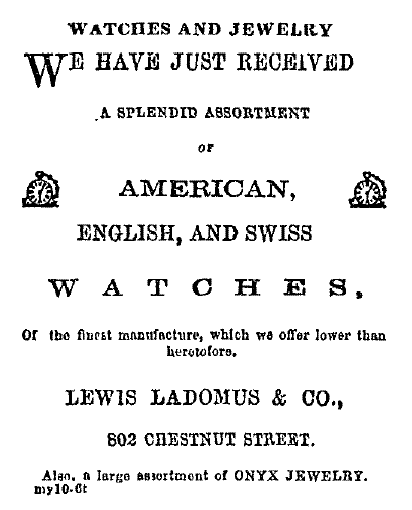 Advertisement in the Press (Philadelphia, PA, May 16, 1862)Based on the date engraved in the Buchanan watch, May 9th 1865, Lewis Ladomus was the sole proprietor of his business in Philadelphia when this watch was sold.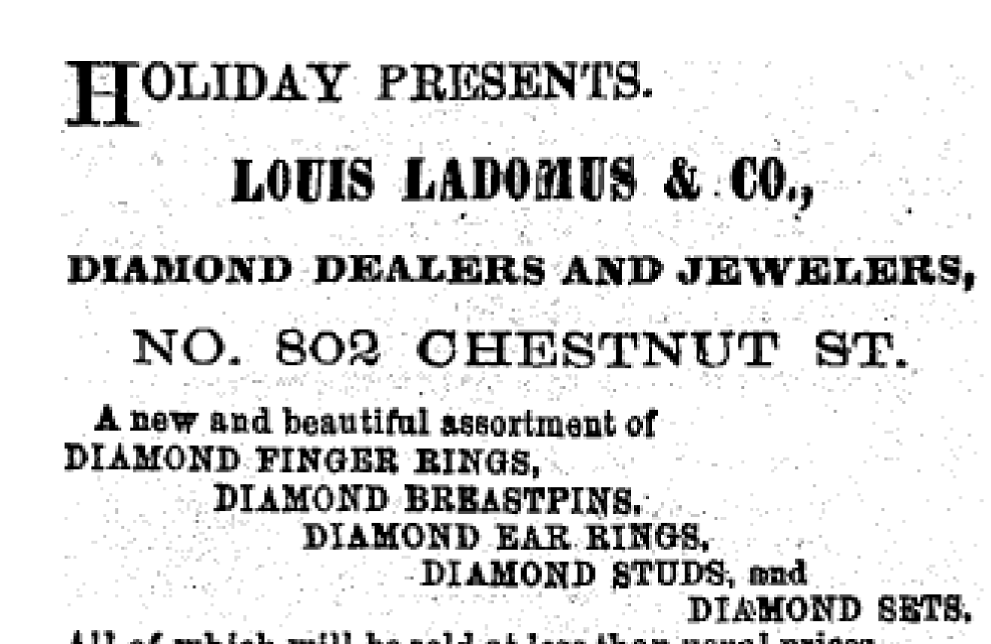 Advertisement in the Press (Philadelphia, PA, December 25, 1863)
LancasterHistory.org is sincerely grateful to the Ewing Family for their generous gift. The Buchanan Gold Watch has been accessioned as part of the Wheatland collection. The Ewing family donated it in memory of Mr. Buchanan Ewing by his four grandchildren: Gretchen Ewing Buitta, Edward Buchanan Ewing, Buchanan Ewing Jr. and Jessie Ewing Snyder.
---