Thaddeus Stevens & Lydia Hamilton Smith Historic Site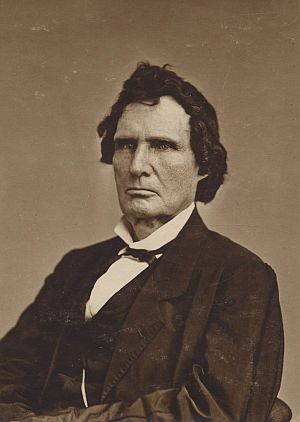 In 2010, LancasterHistory.org assumed responsibility for the future development of the Thaddeus Stevens & Lydia Hamilton Smith Historic Site in Lancaster City. This project lies at the core of our mission to engage learners of all ages and every walk of life about the history of the people, places, and events that shaped our County, the Commonwealth of Pennsylvania, and the United States of America.
The Historic Preservation Trust of Lancaster has beautifully restored the facades of the Thaddeus Stevens House, Kleiss Tavern, and Lydia Hamilton Smith Houses, as well as unearthed over 100,000 compelling pieces of archeological evidence, many pointing to possible Underground Railroad activity. Its many dedicated volunteers enforced historic preservation easements, brought the site's potential to the attention of the Lancaster community, and put in motion actions that saved the buildings, thus completing the first phase of the Stevens & Smith Historic Site, a cornerstone of historic preservation in Lancaster City and an engaging historical context for visitors to the recently completed Lancaster County Convention Center and Marriott Hotel.
Our plan is to proceed thoughtfully and work carefully to ensure that the future development of this site is viable from the start and sustainable over the long haul. While the Thaddeus Stevens & Lydia Hamilton Smith Historic Site is not currently open to the public, we are already hard at work developing public programs to share the legacy of Thaddeus Stevens and Lydia Hamilton Smith through lectures, school programs, publications, and online resources.
The Thaddeus Stevens & Lydia Hamilton Smith Historic Site
45 South Queen Street
Lancaster, PA 17603
While this historic site is not currently open to the public, visitors may get a glimpse of a part of the building and view the interpretive panels which are located in the Vine Street Entrance Lobby of the Lancaster County Convention Center
Valuable downtown transportation information is available via Red Rose Transit Authority, including information on Bus Schedules and Fees, "Free Fares" for seniors 65 and older, Park and Ride options, and Discount Passes.
Click on the Green and White Arrow icons for more information about nearby parking lots. Type in your starting location in the box below the map to create a driving route to 4 W King or to any of these available parking locations. Costs of parking vary by lot.
There is also metered parking along some of the streets. Be sure to note that much of this streetside parking utilizes centralized kiosks for payment. For more information visit The Lancaster Parking Authority.