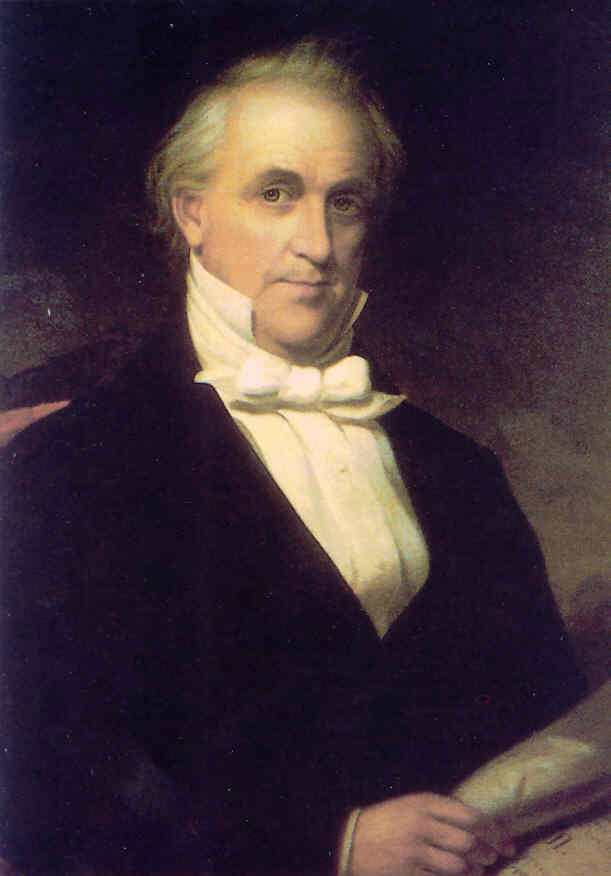 On the Eve of the Rebellion President Buchanan noted,
Secession is ... Revolution ... The Union Must and Shall Be Preserved.
In 1856 diplomat and statesman James Buchanan was elected the 15th President of the United States at the age of 65. He inherited an expanding nation that had grown intolerant of one another, divided over the question of slavery and states rights. Following the 1860 election of Abraham Lincoln, South Carolina threatened to secede. In his final message to Congress, President Buchanan recommended amending the Constitution on the subject of slavery, noting that if not left alone the agitation of the slave states would cause the dissolution of the country. Congress refused to act or debate on these issues. Writing to his nephew from Wheatland in April 1861 he said, "The Confederate States have deliberately commenced the civil war, & God knows where it may end. They were repeatedly warned by my administration that an assault on Fort Sumter would be civil war & they would be responsible for the consequences."
We invite you to use the resources on this web site and at Lancaster County's Historical Society and President James Buchanan's Wheatland to learn more about Pennsylvania's only United States President and to explore the important story of his presidency, the fractious political issues of the times, and his private life in Lancaster, Pennsylvania and at his Wheatland estate.