Culture rarely stands still. New ideas are formed, new cultures arrive, new inventions are adopted. The people that shape and are shaped by culture are in a constant state of reaction and adaptation. The result is a history of turmoil and transition. This is true of Lancaster County and the nation. It is often within the times of greatest turmoil and transitions that we learn the most about what it means to be American. It is then that we learn what lies at the core of our uniquely American worldview. It is during those times of turmoil and transition, while our worldviews seem to be changing dramitcally, that we discover some ideals do, in fact, remain the same. These ideals—liberty & freedom, tolerance & diversity, democracy & the political process—were molded and shaped in Lancaster County, Pennsylvania.
---
President James Buchanan (1791-1868)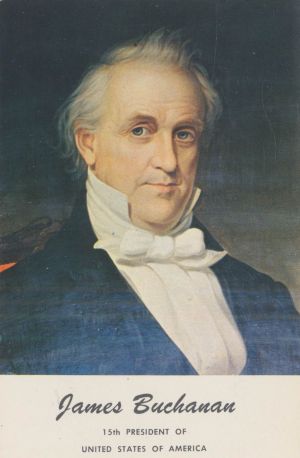 Lancaster's James Buchanan, a Democrat, served as the 15th President of the United States from 1857 to 1861. Buchanan disapproved of slavery, but did not want to lead the nation into a civil war. His efforts to maintain peace were seen as a sign of weakness by both the North and the South. By the time he left office, the Civil War was unavoidable.