John H. Pearsol (1818-1887)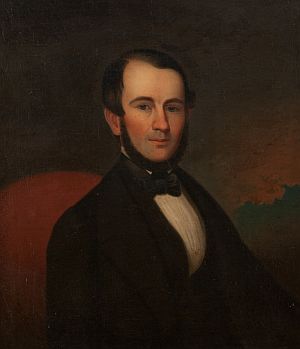 John H. Pearsol (1818-1887) was a well-known printer for many years in Lancaster County. He was also a reformer. During America's Age of Reform, Pearsol dedicated his life to the Temperance Movement, a widespread, organized campaign aimed at regulating and even prohibiting the consumption of alcohol.
An Early Reformer
John Harper Pearsol's crusade against the consumption of alcohol began when he was three years old when a tragic event took the life of his mother. It was in the town of Marietta, late one night, when Pearsol's mother was shot while she attempted to mediate an argument between a drunken neighbor, William Hamilton, and his wife. Hamilton escaped the house but was later captured. He was tried and found guilty and sent to prison.
The Root of "Publication" is "Public"
John H. Pearsol entered the printing trade at the age of 7, serving as an apprentice at The Gazette in Lancaster. As he got older, he traveled and worked in both Philadelphia and New York. He returned to the City of Lancaster at the age of 20 and worked for the Intelligencer Journal. It was in 1839 that Pearsol began his first newspaper. It was a temperance newspaper, aimed not only at reporting local news, but also providing an emphasis toward abolishing the manufacture and sale of alcohol.