Along the Susquehanna:  How the River Shapes Our Region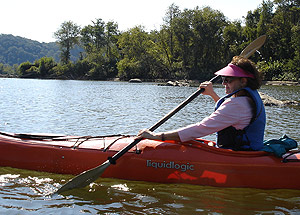 From its headwaters in upstate New York to its tidal confluence at the Chesapeake Bay, the mighty Susquehanna River winds its way through more than 400 miles of mountain ranges, old coal mining regions, woodlands, water gaps, wheat fields and pastures. An ancient river, the Susquehanna is perhaps the oldest major system in the world, predating even the Atlantic Ocean.
Its shorelines have offered shelter to prehistoric animals, native Americans, brave explorers and pioneers, military forces and contemporary towns and villages. Its freshwaters have been home to fish, crustaceans and plant life. Its mighty currents have provided power, transportation, commerce and safe passage on the Underground Railroad. And its cooling waters have provided recreation to fishers and boaters.
In short, the Susquehanna River - designated one of the American Heritage Rivers in 1997 - has been an integral part of everyday life for nearly every community lying within Lancaster and York Counties. Though conservationists named it America's most endangered river for 2005, it has shaped and will continue to mold our history, science, art, environment and recreation.